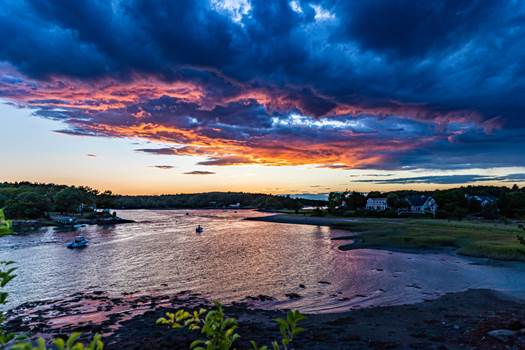 New Castle NH, The Great Island
About New Castle, New Hampshire
The Great Island of New Castle is an island located in the easternmost portion of New Hampshire's Seacoast. This seaside town boasts beautiful historic homes dotting the Piscataqua River and Portsmouth Harbor, with views to Kittery, and newer homes with bold oceanfront views to the Isles of Shoals within the Wentworth-By-The-Sea Community. It is connected to the New Hampshire mainland by Route 1B, including a northern bridge over the Piscataqua River that connects to Portsmouth, and a southern bridge over the Piscataqua River that connects to Rye.
Due to the historic and natural beauty of the The Great Island, abundant local amenities, New Castle's low property tax rate, and New Hampshire's lack of an income tax, the demand for homes in New Castle is extremely high. With New Castle's population of approximately 1,000 there are rarely more than a dozen or so homes for sale in New Castle at any given time.
New Castle is home to the Kittery Point Yacht Club, Portsmouth Yacht Club and the Wentworth By The Sea Hotel & Spa and Wentworth By The Sea Marina. Just south of New Castle on Route 1B is the Wentworth By The Sea Country Club featuring an eighteen hole seaside course, tennis facilities and resort style pool.
New Castle students are served by three public schools, and can attend the Maude H. Trefethen School K-6 in New Castle then matriculate to Rye Junior High School for grades 7 & 8, then Portsmouth High School for grades 9-12. Additionally there are a number of exceptional private schools that serve the greater Seacoast.
New Castle includes The Great Island (New Castle Island), Goat Island and Leachs Island.